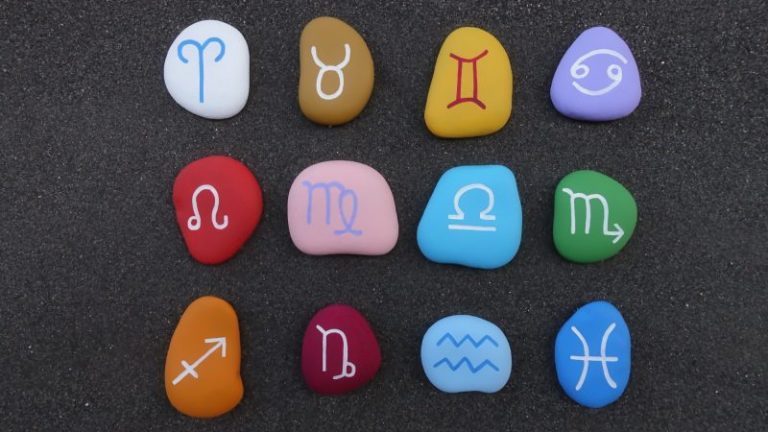 ARIES (March 20 – April 19)
Sense of well-being will be setting the tone for the month. Optimism connected to changes has been occurring in your area of shared resources. Your feelings of personal responsibilities do not seem to be clear enough to comprehend what other people need from you, calling for clarification from them. The desire to obtain a luxury item on impulse for entertainment reasons could backfire unless you give this some thought, which you do not plan on doing.
TAURUS (April 19 – May 20)
Your privacy seems to be extremely important for you this month, but you also want to put your best front forward. Sudden changes connected to your work and job could be present, and these changes could possibly not be happy ones. Adaptation will be the key to this situation as changes are difficult for you to take. You must be prepared mentally to receive a learning experience this month. Worries in your partnership and marriage area could be bothersome to you. Still, a friendly interchange of thoughts with a friend could help ease your mind.
GEMINI (May 20 – June 21)
April may find some of you getting involved with charitable activities with friends. These could be connected to your business or work, but uncertainty could be causing you some worries. Some news could be reaching you connected to your status or position in the community, bringing info that could be very useful. Impulsive action to find enjoyment on a trip could cause a disagreement; cooperation and refrain should be considered. An illusory sense of well-being could be developing concerning money. You will not be happy when searching for clarification in this situation.
CANCER (June 21 – July 22)
The community and social status seem to be very much at the forefront for you this month. Social activities and entertainment are also plentiful. Activities at home have been increasing. Moving may be a possibility, but this could cause you many unexpected expenses you aren't quite prepared for. Informing yourself before you sign anything or get involved would be the smart thing to do. A well-intentioned friend could be misinformed about something important. Trusting yourself before you dive into any decisions will be for the best.
LEO (July 22 – August 22)
This April, some of you Leos will be getting a more philosophical outlook on your life. As the month goes on, you will be looking at a broader meaning into where you are going. Dispute with your partner or mate could be rocking the boat; mediation with feelings toward each party will pave the way. Asserting yourself during these challenging conditions will be very helpful for all. A work-related subject can show a very promising prospect but remember that everything that glitters is not gold. You will not be given complete information in details that could be very valuable.
VIRGO (August 22 – September 22)
The limelight this month is on your area of outside sources of income. Communication concerning this in connection to a partnership could be on the schedule for you. Preoccupation could be generated by this situation. Inspiration and a sense of responsibility will be coming into play. There should be loads of activities connected to your individual sources. Inclination to act irresponsibly should be halted, and care is called for.
LIBRA (September 22 – October 23)
For a few of you, wedding bells could be sounding right now, and some of you may also be beginning new business partnerships. Small differences in views with a loved one could become blown out of proportion. Talking about whatever you do not agree upon before anything is sealed and signed will be vital. New opportunities for career advancement, together with a late financial reward, could be in the stars for you. Imaginary duties could cause stress, so try to look at other points of view and be realistic.
SCORPIO (October 23 – November 22)
April's spotlight is on work. Duties require clarification if lack of communication is reducing your understanding of them. Problems should be faced and talked about. Changes at your home seem to be happening, giving you a sense of having your hands tied behind your back. Remembering past experiences could be necessary. Frustration and tension could be worked out respectfully with a partner. Changes in the minds of loved ones seem to be called for, and the lesson will be learned.
SAGITTARIUS (November 22 – December 21)
Social activities and entertainment with good friends will come your way. Plenty of communication between you and friends will bring unexpected news. Your area of work is bringing you pleasant circumstances. Some of you might be promised rewards financially, but remember that promises are only promises, so follow up. Many of you Sagittarians could be contemplating a change of residence as you start feeling restless in your surroundings. An amazing opportunity of doing so might be headed your way.
CAPRICORN (December 21 – January 21)
April's spotlight this month is at your home base. Slow changes will start momentum, and moving could be one thing you could see shortly. Preoccupation about this change could pester you, but they will pass. Insecurities about your abilities and role at home could be troubling you, so communication with a loved one could interpret and define the situation for you. A close relative could show you a thing or two about your finances. Emotions might get in the way. Channels of communication with a partner or mate will be harmoniously revealed in the second half of the month, so you will achieve many things regarding future plans.
AQUARIUS (January 21 – February 18)
Exchange of ideas with a close relative will lead you to a learning experience and a different viewpoint on your life. Avoid disputes as emotions may get in the way; an agreement will be necessary. Your area of work will be calling for changes as differences will abound. Acting too fast could be harmful, so a friendly approach could be the most dependable way. Concerns about your future goals will be worrying you, but listening to your inner awareness will guide you. Rewards could be right around the corner.
PISCES (February 19 – March 20)
April's spotlight is on your area of personal values and resources. You will be learning a few things regarding your joint finances, and your partner or mate will be giving a lot of their input in this field. The exchange of ideas at your workplace will be important as inner conflicts seem to be confusing you. Negotiations in a friendly environment should take place. Keep an open mind to suggestions that could be very advantageous to you. The emotional demand for some social and recreational activities could be needed this month, and thoughts about traveling will be at the forefront of your mind.